Delivering a brand-new centre to Heartlands Hospital, to bring world-class facilities and house a wide range of health services, caring for half-a-million patients each year.
Approach
Design and build
12.5 miles
of pipework inside
Kier has completed the building phase of the £97million Heartlands Treatment Centre for University Hospitals Birmingham NHS Foundation Trust, on time and on budget.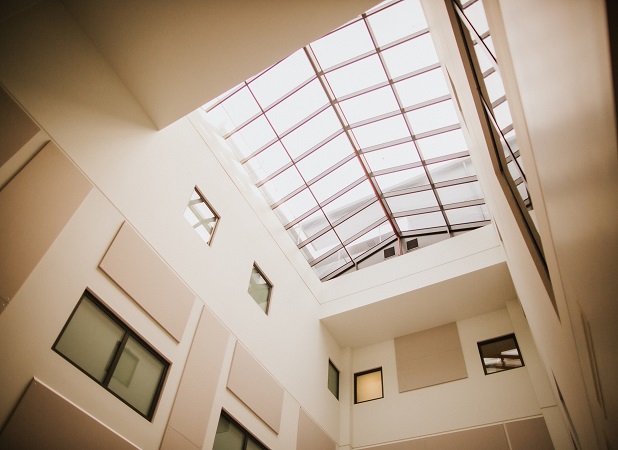 In August 2019, University Hospitals Birmingham NHS Foundation Trust announced the £97m investment by the Department of Health and Social Care in new facilities at Heartlands Hospital to transform healthcare services.
The Heartlands Treatment Centre, the first large-scale capital investment at the hospital since 2008, boosts the Trust's capacity to meet healthcare requirements of local people. Offering a 'one-stop-shop' for patients, the state-of-the-art centre brings a range of services under one roof, including diagnostics, day case procedures, endoscopy, audiology, outpatients, therapies, and imaging services, seeing up to 1,500 patients per day.
Kier and its supply chain were given the challenge of designing and delivering the new facility, delivering on the area's key priority for the Sustainability Transformation Plan. A key challenge was delivering the Heartlands Treatment Centre whilst ensuring that the hospital's core business continued to be delivered in a safe and pleasant environment, maintaining the blue light services and working in and around vulnerable patient groups.
At Heartlands Treatment Centre each floor is around 3,600m², approximately half the size of the pitch at Wembley Stadium. The new build provides a modern, spacious environment purpose-built to meet the needs of patients with dementia-friendly and accessible design features.
Through our extensive experience of working in live hospital environments, we were able to provide key processes to protect the hospital's service, such as site segregation, vibration and dust control. All of our site operatives are made aware of the appropriate behaviour protocol through daily site meetings, inductions and toolbox talks.
Built to the highest construction and environmental standards, Heartlands Treatment Centre uses sustainable features to reduce its carbon footprint. The centre contains:
Ambulatory Imaging
Outpatients
Therapies
Day Surgery
Fracture Clinic
Ear, Nose and Throat (ENT)
Audiology
Endoscopy
Interventional Radiology
Urology Treatment Centre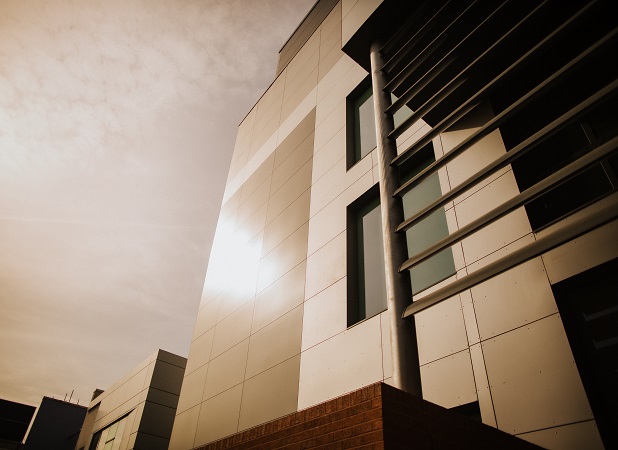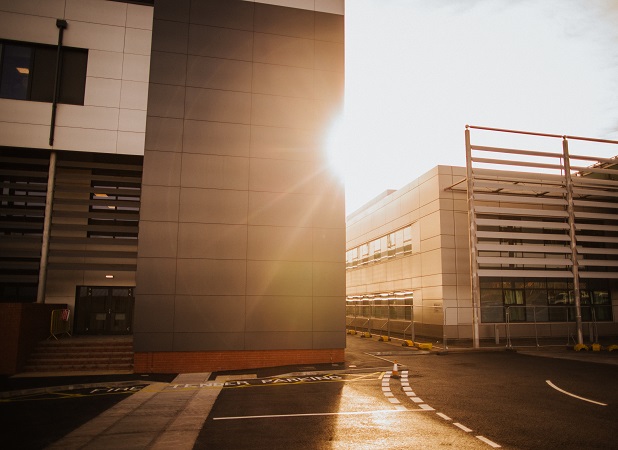 With a footprint of over 18,000m2, the building is four storeys high, with 149 tonnes of steel and 12.5 miles of pipework inside.
The co-location of services in this purpose-built space creates new ways of working for staff, delivering the best possible care and high-quality specialist services for patients.
State-of-the-art technology includes brand new theatre suites and cutting-edge imaging equipment, including a wide bore MRI scanner.
The new Outpatients department features multi-language, and disabled-friendly, self-check-in kiosks for patients. Way finding facilities are available on each floor, aiding patients and staff to familiarise themselves with the building. Patients can wait for their appointment in the large, light filled atrium.
There are wheelchair friendly toilets on every level, as well as a changing places toilet available for patients and staff with complex disabilities, baby changing facilities and patient changing rooms and lockers.