A unique, world-class, state of the art neuroscience research institute at University College London.
Approach
Design and build
Facilities spread over
six storeys
Delivering a
two storey
basement
Delivered accident free
1,500,000
hours worked on site
A flexible, institutional laboratory
A leading laboratory that brings together scientists from complimentary fields.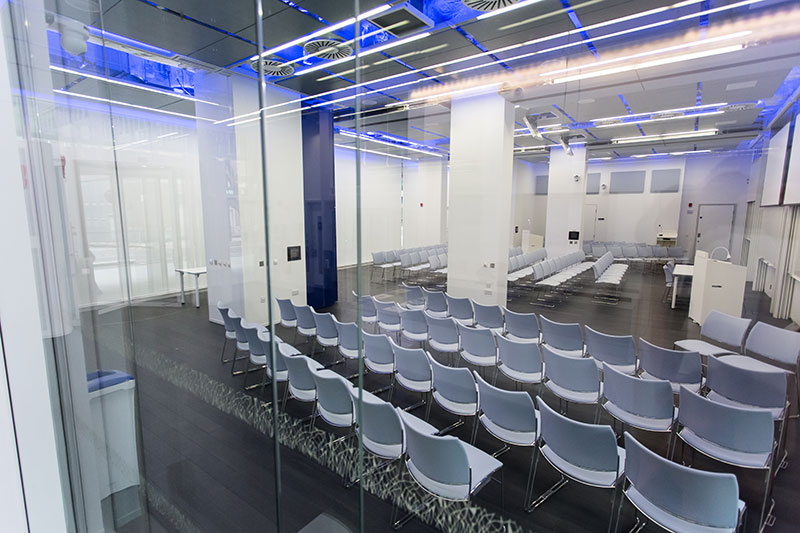 The brief was to create a leading laboratory that could bring together scientists from complimentary fields. The new BREEAM Excellent building houses extensive flexible laboratory and write-up spaces, a lecture theatre, offices, meeting rooms and seminar facilities over six storeys above ground and a two-storey basement.
The building had to provide full flexibility across each of the laboratory floor plates to facilitate differing sized experimental spaces. One of the challenges underpinning the design of the building was that the facility had to be able to accommodate scientific equipment that had not yet been invented and therefore future flexibility was required.
The site, near Goodge Street in Central London, was very compact requiring demolition and careful management of a party wall.
To encourage breakthroughs within neuroscience, we first looked to the research in that field. The building's design has been informed by the very science that will be studied within. As such, it has been designed to allow for chance meetings and creative sparks. This is best categorised by the bespoke offsite-manufactured curtain walling. The white cast class façade is translucent, allowing plenty of natural light in but providing privacy from the outside gaze. It also operates as a white board, which can be written on by scientists whenever inspiration strikes.
The building has a unique internal special configuration: two-storey open house labs offering visual connections between floors; long horizontally and vertically sightlines though the building and planned encounter spaces to help catalyse the creative energy of co-location. Medical and other services are arranged in a simple, accessible, layered, flexible and legible manner permitting the scientists to reconfigure them and the spaces.
Vertical risers, plant rooms and horizontal service runs were all prefabricated offsite and delivered just prior to installation. Offsite building services assembly reduced the hours spent on site, significantly reducing waste, improved health and safety and meant all components could be quality checked before delivery.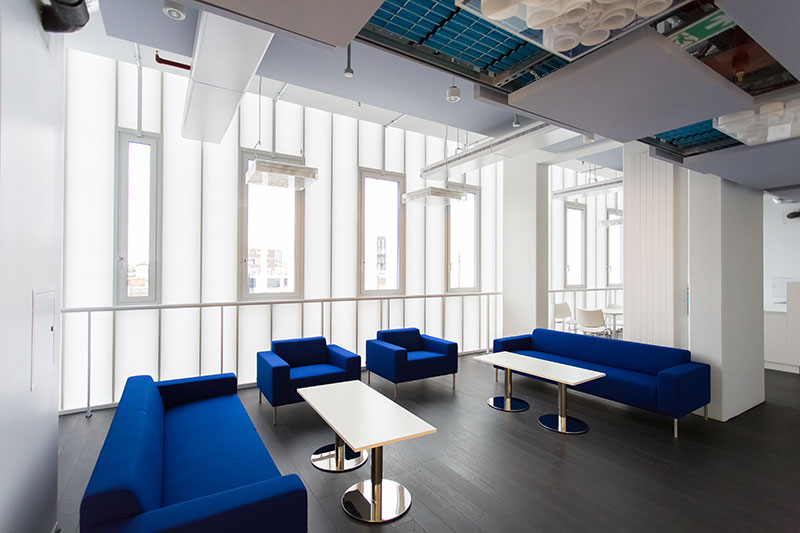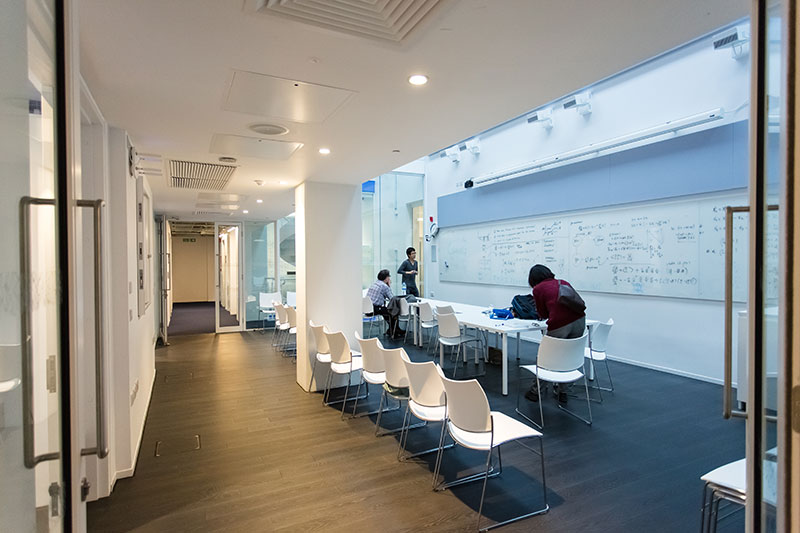 Designed around the needs of the scientists who are carrying out research in the building, the centre forms part of UCL's main campus and complements the current strength of their neuroscience research community and relationships with other medical research organisations in the local area.
The outcome is an exceptional building, fully accessible, designed from the inside to provide to meet the needs of scientists with a 'plug and play' and adaptable approach to services and space. The building fully supports the scientists are social interaction spaces, flexible lecture and seminar facilities, and roof gardens.
Despite being an energy hungry laboratory building the team were able to achieve an impressing BREEAM Excellent rating. The project was also delivered accident free, with over 1,500,000 hours worked on site.