Working alongside the Department for Education and The Bemrose School to deliver the construction of a three-story Science and ICT teaching block called Oak Tree and the sympathetic refurbishment of the main school block. Constructed between 1928-1930, the original school buildings are locally listed due to their architectural and historical importance to the City of Derby. Strategic phasing allowed the school to remain fully operational throughout.
Approach
Design and build
A multi-phased refurbishment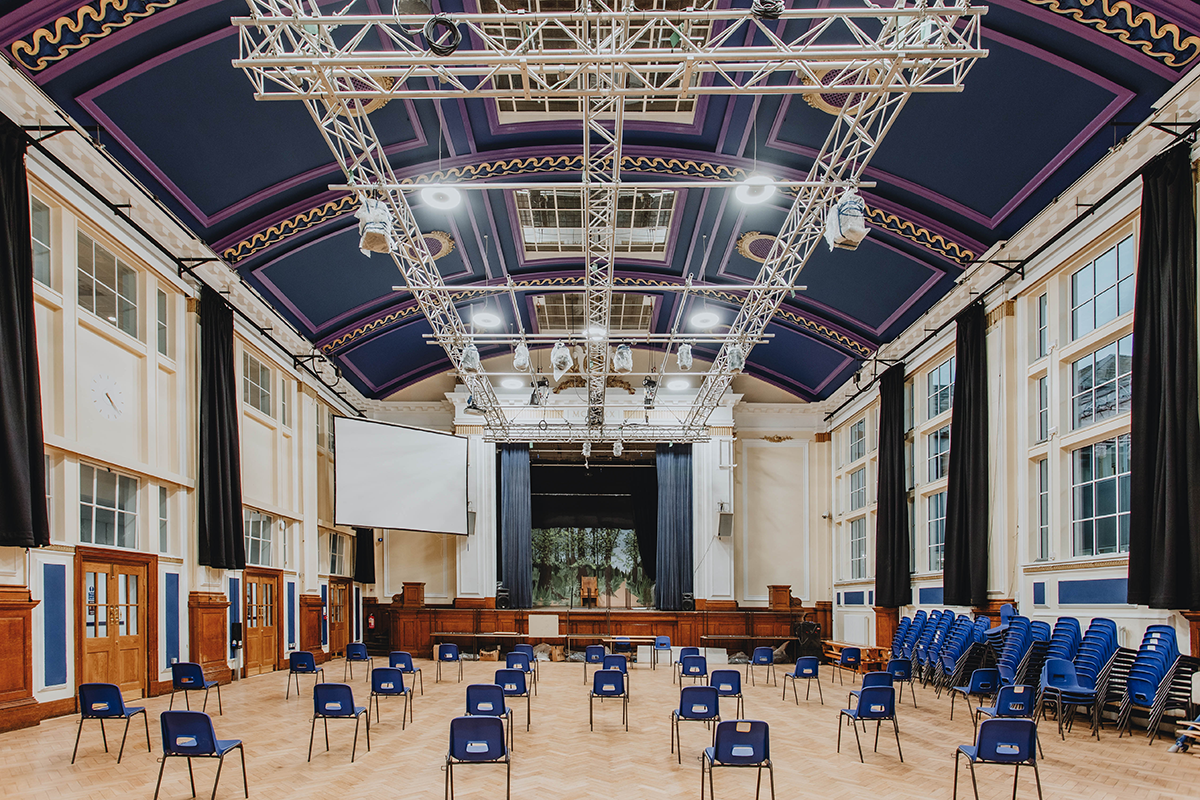 The new Oak Tree block addresses the requirement to increase capacity at the school. It was designed for future expansion with minimum alteration, to provide further teaching and support accommodation. The original 1929 school building was identified as being inefficient, insecure, and in very poor condition externally, and as a locally-listed building major refurbishment was recommended. The intent was to create a high-quality teaching space and a school which inspires learning for all students. Refurbished areas included science labs, classrooms, reception, main hall, library, SEND rooms, staff rooms, gym, and changing rooms.
Restoration of the existing school required effective engagement with a wide range of stakeholders. Kier's design and construction teams effectively managed a range of associated challenges, including structural alterations to areas of unknown construction, replacement of the diminishing slate roof, protection of historical features, safe delivery on the live school site, and continued delivery throughout the Covid-19 pandemic.
The multi-phased refurbishment was delivered in consultation with Derby City Council's Heritage Officer to ensure full compliance with listed building regulations.
Refurbishment of the distinctive diminishing slate roof required collaboration with our skilled roofing subcontractor, NRA Roofing. Drone surveys assessed existing roof condition to identify the amount of reclaimed slate required. Roofing works were carefully sequenced to use existing slates on visible roof elevations to match existing gauging. Replacement slates were sourced from a local cottage; as these were smaller than existing, these were utilised in hidden areas.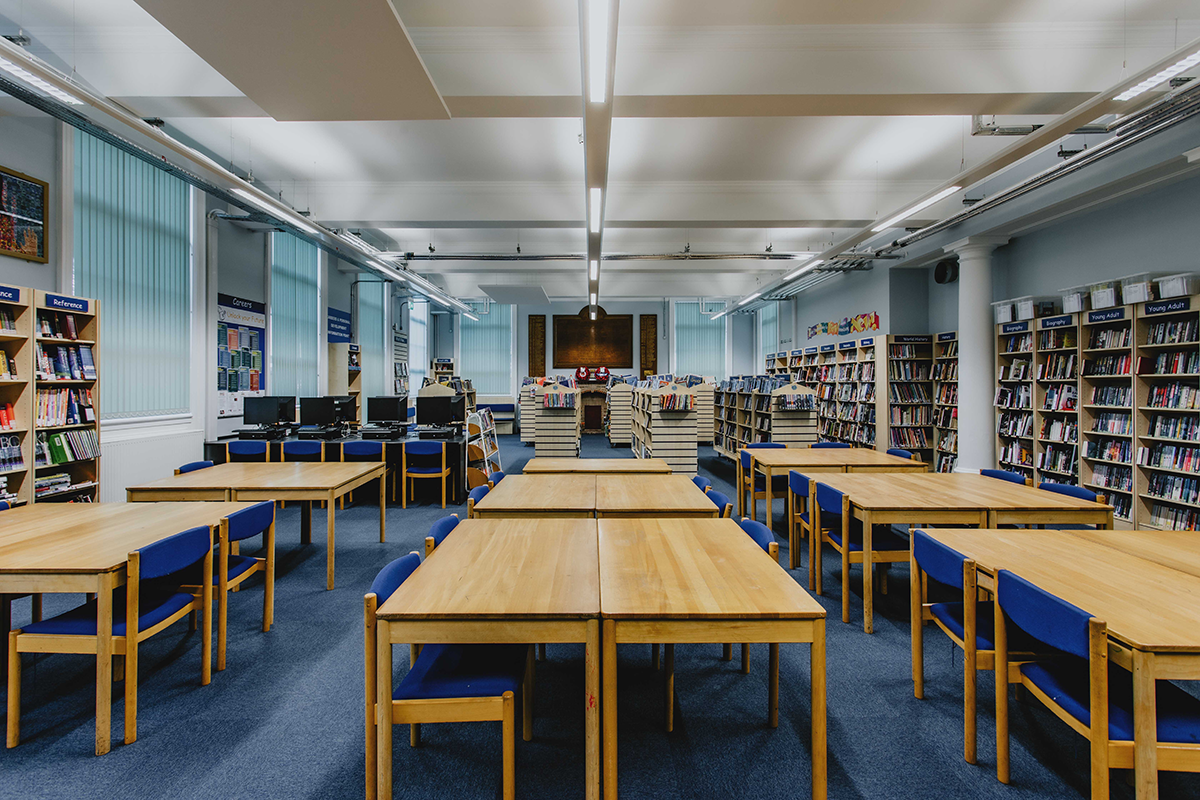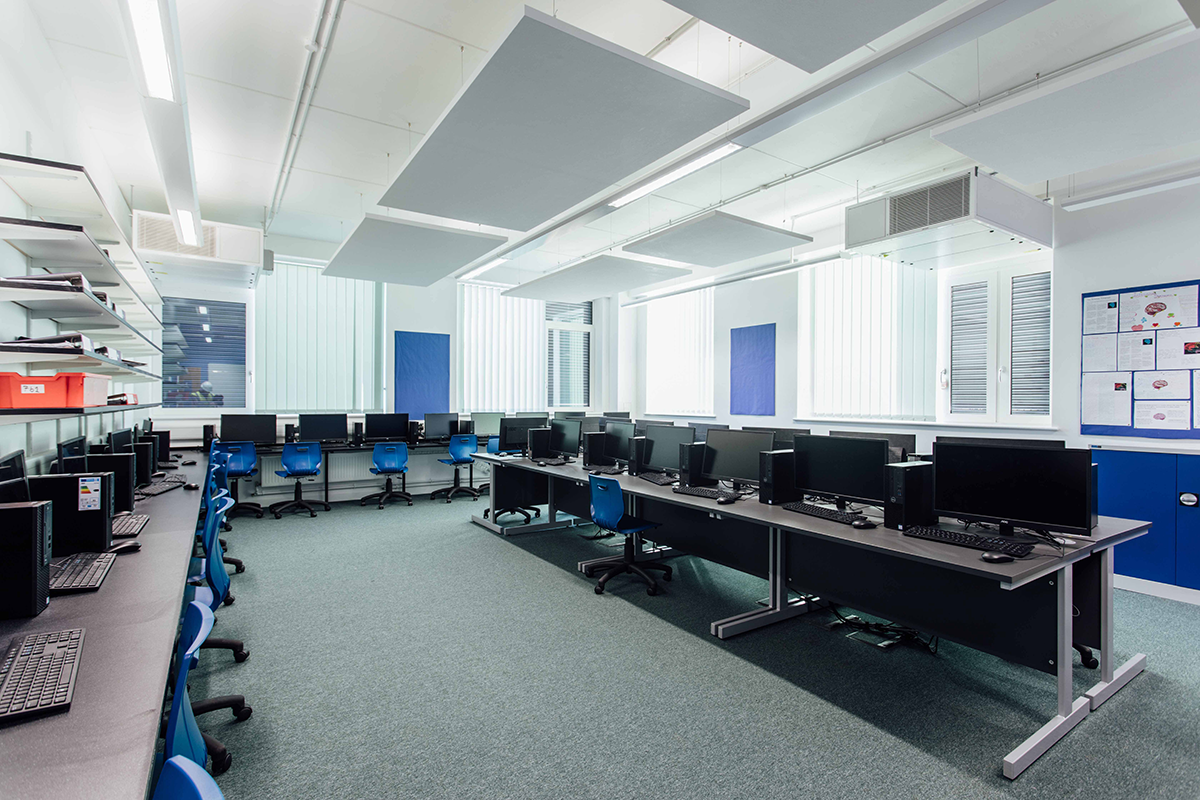 Labelled as a pathfinder scheme, The Bemrose School set a national benchmark for DfE refurbishment projects. As a proud and prominent local institution, Bemrose School's regeneration fosters a diverse community. In addition to pupils and staff, the school supports a variety of end users, including Littleover Dazzlers FC, Panther Sportsability Club and 24 Fit Derby, who all now access enhanced, quality spaces.
The scheme has been recognised with numerous accolades:
RCI Magazine's 'Commercial property application using slate' award at the 2019 Pitched Roofing Awards
Derby Civic Society's George Larkin Brighter City Award for Oak Tree's careful design, which complements the original school building.
East Midlands Property Dinner Awards 2022 Regeneration and Restoration Project of the Year – Highly Commended