Our hard facilities management service delivery covers planned and reactive maintenance to over 400 sites, including schools, leisure centres, vehicle depots, libraries, nurseries, respite centres and Wiltshire Council hubs.
Approach
Maintain and operate
Sectors
Workplace Solutions
Mechanical, Electrical and Public Health
Planned maintenance completed within timescale (2022) 
99.3%
Reactive tasks completed within timescale (2022) 
98.9%
Increasing sustainability
We work in collaboration with Wiltshire Council to achieve best value for their life cycle replacements and CAPEX projects, as well as advising them on carbon reduction and sustainability of new assets as part of their Climate Strategy, helping them to achieve their commitment to become carbon neutral by 2030. 
Work we have collaboratively designed and completed for Wiltshire Council includes:
• LED lighting upgrades
• PV panel installations
• Heat pump installations
• Energy efficiency campaigns
• Increasing use of electric vehicles within our fleet
Hard facilitates management services delivered to 
400
sites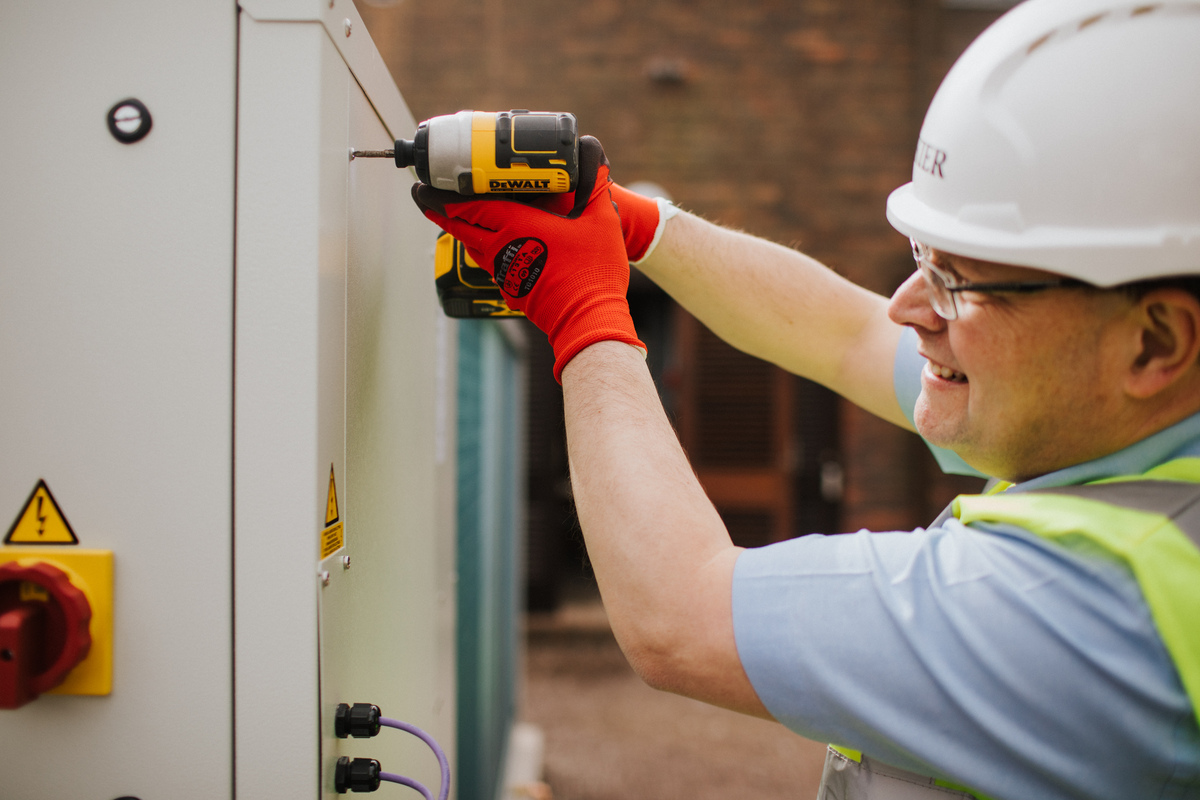 Our delivery solution
To achieve all of Wiltshire Council's requirements for this contract we use a blended delivery model that comprises of 21 direct employees, supported by our specialist supply chain partners. Our team are responsible for PPM and reactive services supporting all elements of fabric, mechanical and electrical, and fire and security across the Council's estate. Our on-site team provides the majority of the reactive works.

Our engineers are organised in regional areas; north, central and south, providing full coverage to the Council's estate. All tasks are scheduled directly to the regional engineers or specialist supply chain partners and are logged, tracked, completed, and reported by our helpdesk. 

We provide a 24/7/365 helpdesk and an out-of-hours service provision for emergency reactive repairs. Our helpdesk is based in our Trowbridge office, near the Council's main hub, and our helpdesk team are responsible for processing orders and allocating the workload to the correct engineer, based on expertise and location. 

We maintain the Council's CAFM system, Concerto, and provide updates and closure information direct to them. Works are managed via regular meetings to discuss contract resource and performance, including feedback on the monthly SLAs/KPIs reports generated for client reporting.