Construction has begun on a new building and campus design for the 900-place Oak Academy in Bournemouth, beginning the process of making the school net zero carbon in operation.
The Department for Education, Ambitions Academies Trust and Kier hosted a ground breaking ceremony on Friday, 17 November, to mark the start of work, which will see the existing buildings replaced and a more concise and efficient layout delivered. The new design will provide a variety of learning spaces, including science and technology classrooms and improved facilities to cover sport, music, drama and SEND provision. 
Oak Academy forms part of the Ambitions Academies Trust, a multi-academy trust serving schools in or close to the Bournemouth and Weymouth areas. The school will be net zero carbon in operation, in line with the DfE's latest output specification requirements, and will be thermally efficient due to the use of air source heat pump technology and a full bio-solar roof incorporating photovoltaic panels. 
The campus has been designed using Kier's kSchool design platform and Kier has committed to providing support to the school throughout the design, build, handover and post-occupancy stages of the project.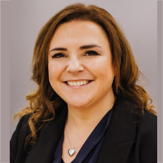 "We are proud to mark the start of works on site at Oak Academy which will deliver improved, sustainable facilities for students, staff and the community.
"We look forward to using our wealth of education sector experience to deliver this first-class facility which will have a positive impact on the next generation of talent and the wider community."
Cheryl Parsons regional director for Kier Construction Southern
"Oak Academy is part of Ambitions Academies Trust, myself as CEO, the Principal and the Directors have been involved in the project from the start.
"We are all excited that Oak Academy will have a new school with such superb facilities. Ensuring that future generations will have a great school in which to thrive is so important and means a lot to the whole community."
Sian Thomas, CEO and National Leader of Education for Ambitions Academies Trust 
"I am absolutely delighted to have joined the event to mark the beginning of a new chapter for Oak. The young people of this community deserve every penny of this new investment.  It is an investment not just in physical resources but a commitment to these young people and their future. This project will transform opportunity and be a beacon of aspiration.  I am proud to have played my small part over many years in getting us to the point where we can celebrate this large financial commitment."
The Rt. Hon. Sir Conor Burns MP, Member of Parliament for Bournemouth West 
This marks the start of yet another Kier project appointed through the Department for Education Construction framework, with others including Emmanuel School, a new community primary school in Havering; Carew Academy, a new SEND school in Wallington; Katharine Lady Berkeley's School, a partial rebuild project in Wotton-under-Edge; and Thomas Keble School, a new secondary school in Gloucester.