Kier Property has been working with Mole Valley District Council (MVDC) to secure financial and legal agreements to formalise the strategic partnership to redevelop Bull Hill and the Swan Centre within Leatherhead town centre.
The 50:50 Joint Venture for the redevelopment of the two strategic sites covers a combined area of 10.15 acres/4.1 hectare and are two key projects of 'Transform Leatherhead'.
The partnership was signed on Monday 9 October 2023 and the joint venture will now work together to further develop the masterplan and proposals over the next 12 months to deliver this exciting regeneration project, with a final estimated Gross Development Value (GDV) of approximately £350m. 
Formal stakeholder consultation will be commencing in early 2024, which will allow residents and businesses to support and help shape the planning application for the much-needed delivery of residential, commercial, retail and new public realm that will reenergise Leatherhead town centre.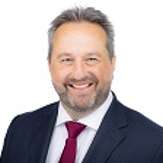 "We are delighted to have signed the Joint Venture agreement with Mole Valley District Council to deliver this important regeneration scheme for Leatherhead.  Our team has worked extremely hard to collaborate with the Council and we are excited to be entering the next phase in the 'vision' to make Leatherhead a distinctive, enterprising and highly regarded location.
"The success of this Joint Venture builds on our track record with public and private sector clients including, Network Rail and Watford Borough Council, in helping them regenerate underutilised brownfield sites to create new communities for the future where people work, live and thrive."
Leigh Thomas, Group managing director for Kier Property