Kier has appointed David Rowsell as managing director of Kier Construction London and Cheryl Parsons as regional director for Kier Construction Southern as the Group's Construction business creates two new and distinct business units. 
David joins Kier from Morgan Sindall, where he was the Northern Home Counties area director. He brings 25 years of construction experience to Kier and has overseen a wide range of private and public sector projects in the capital, including developer led commercial schemes, large refurbishment programmes for Parliamentary estates and numerous community projects through several key public sector frameworks.
Under David's leadership, Kier Construction London will focus on further expanding its rapidly growing private sector offering to complement its already strong public sector base.  
Cheryl joined Kier eight years ago and has worked with the regions to significantly grow Kier Construction's healthcare sector, including leading the emergency Nightingale Hospital Project Management Office. Her 23 years' experience in the construction industry spans across private and public sectors; leading on preconstruction and delivery of projects in sectors including defence, justice and higher education. Cheryl will bring this experience to support the successful growth of the Southern business.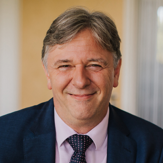 "This is an exciting phase of ongoing growth and evolution for our Construction division. We are delighted that David is joining our business and proud that we could promote Cheryl internally. These key appointments underline that Kier attracts top talent and also invests in its people. 
"With their extensive experience and impressive track record in both private and public sectors, both David and Cheryl are well placed to allow these regions the opportunity to thrive."
Stuart Togwell, Group managing director at Kier Construction
"I am excited to join Kier at this key time, with the opportunity to lead the London region into the next phase of growth, whilst also developing the region further in the Thames Valley area. I'm looking forward to visiting our projects and offices, meeting our teams, partners and customers, and understanding how I can draw upon my experience to help support the continued growth and success of the London business."
David Rowsell, managing director at Kier Construction London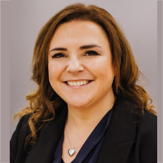 "I am extremely proud to be given the opportunity to lead our Southern business and am excited to step into my new role. I am looking forward to working with our outstanding teams in Southern, unlocking the great opportunities that exist across our priority sectors and focusing on outstanding project delivery and customer satisfaction."
Cheryl Parsons, regional director at Kier Construction Southern