Ericsson are a leading provider of Managed Network Operations to the UK's mobile and Emergency Services sectors. Since 2013 we have been providing infrastructure maintenance and support services to keep the UK's essential networks live and operational.
Divisions
Natural resources, Nuclear & Networks
Approach
Design and build
Over
100,000
calls and contacts with site providers and land lords each year arranging access for the field teams
Over
9,000
reactive site visits each year
Over
18,000
planned preventative visits each year
"Kier have been instrumental in working with Ericsson to transform the delivery of the existing network maintenance solution from a time-consuming, unit based process to one where a proactive approach can now be taken which empowers Kier to manage their workflow with assurances and performance measured, daily, on an outcome driven basis. The operational delivery team at Kier have been, and continue to be, highly approachable and collaborative at all levels."
Alan Robb, head of ASP management, vendor operations and OHS.  Ericsson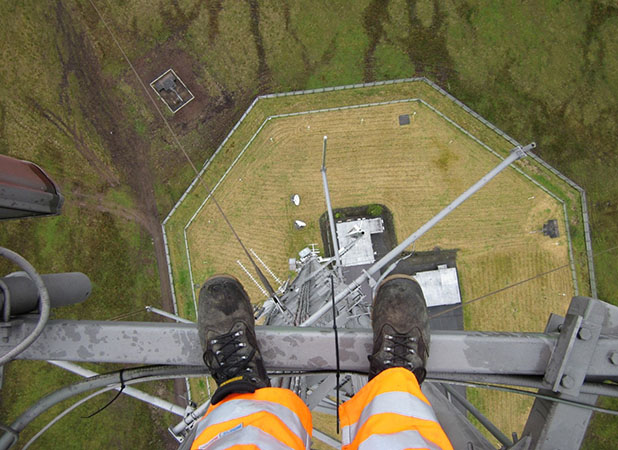 Kier maintains the cell site infrastructure which carry major UK mobile networks, including EE and The Emergency Services, on behalf of Ericsson, through a combination of planned and reactive works programmes.
The nature of these works means we have to be agile and proactive in our response. We work to extremely tight timescales, reacting to calls with teams on-site anywhere between two hours and five days.
The geographical spread of this work is vast, it can include works in the middle of London to the Outer Hebrides, which can influence timescales, with certain remote locations only accessible via once daily ferries or all-terrain vehicles.
Ericsson rely on our teams to resolve all manner of faults around the clock.
Our highly skilled field teams operate 24/7 nationally and have decision-making autonomy, assessing issues on-site, choosing prioritisations and doing everything they can to restore the network. This is essential given the logistical challenge of often remote or at-height locations, which limit our ability to revisit depots for supplies.
To combat the challenges faced and to reach targets set, we:
Maintain c.24,000 cell sites and carry out structural, mechanical and electrical checks, including lightning protection, battery discharge, fall arrest system and tower certifications;
Complete NICEIC 18th Edition electrical certification testing across 5,000 sites per year, with DC system and battery health checks, air conditioning servicing, fire suppression system checks and generator servicing every year;
Maintain a 24/7 first call response for real time fault calls, with a country wide on-call field-force, responding to faults and/or incidents and providing c.800 resolutions per month;
Train our reactive field force teams to work on structures with difficult access, equipping them with skills in climbing, rope access, confined space training and MEWP (Mobile Elevated Working Platform) operations.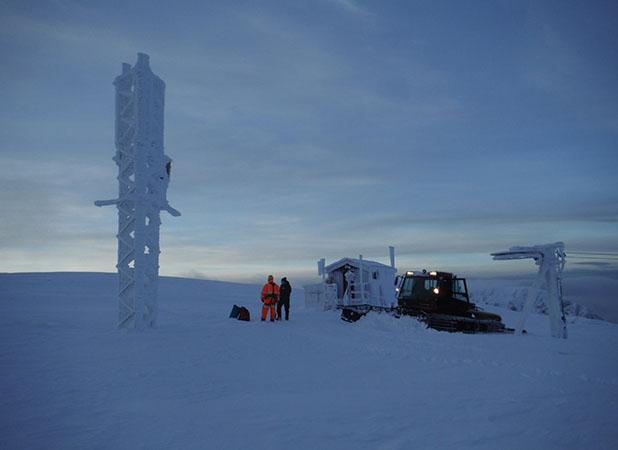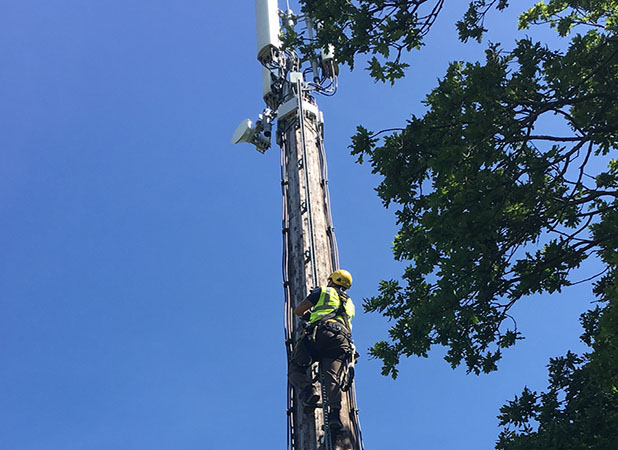 To maintain the high-quality national coverage on the network we have a field force of c.105 staff and c.30 support staff, working 24/7/365.
Each year, we complete:
Over 100,000 calls and contacts with site providers and land lords arranging access for the field teams;
Over 9,000 reactive site visits;
Over 18,000 planned preventative visits;
Over 5,000 air conditioning and electrical tests and inspections.
On average, one task is completed every 4 minutes, each working day, to keep the UK's largest network live and operational.