St Sidwell's Point is the UK's first Passivhaus standard, ultra-low carbon leisure centre, designed to save up to 70% on annual energy costs. Kier worked closely with Exeter City Council to achieve these goals, fitting in with Exeter's wider green initiatives.
Approach
Our capabilities
Sectors
Leisure and Heritage
Decarbonisation and Energy Efficiency
Creating the UK's 
first
passivhaus standard ultra-low carbon leisure centre 
Saving up to
70%
on annual running costs
Delivered
925 hours
of employment skills support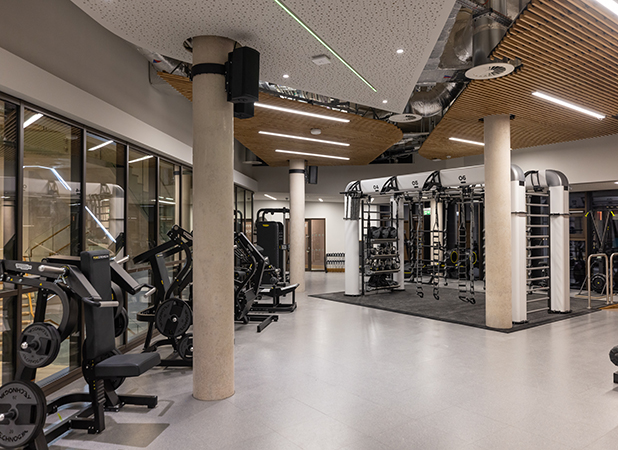 Exeter City Council appointed Kier to build a new state-of-the-art leisure centre that was healthy for residents and climate ready to 2080. It needed to incorporate a range of facilities and fit with Exeter's wider green initiatives, including its aim to be net zero carbon by 2030.
The new centre provides a 25-metre 8 lane competition pool, 20-metre community pool, a children's confidence pool, and a health and fitness centre. The spa is fitted with a hydrotherapy pool, saunas, treatment and relaxation rooms.
Kier built St Sidwell's point using the ultra-energy efficient Passivhaus standard and healthy-building biology principles making it the first leisure centre in the UK to be built this way.
The pool utilises ceramic micro-filtration, only the second installation using this technology in the UK. Combined with UV treatment the pool water has virtually no chlorine but produces pool water to drinking water quality.
By adopting building biology principles from Germany for product selection there is a significant reduction in VOC's and carcinogens. Air quality and water quality are therefore far improved on British Standards. The water use is minimised by keeping the pool halls to a high relative humidity (64%) reducing evaporation rate.
Kier worked closely with its internal teams and subcontractors to deliver a Passivhaus Passport training scheme, which equipped 2,500 people working on the project with the knowledge and skills to meet the requirements.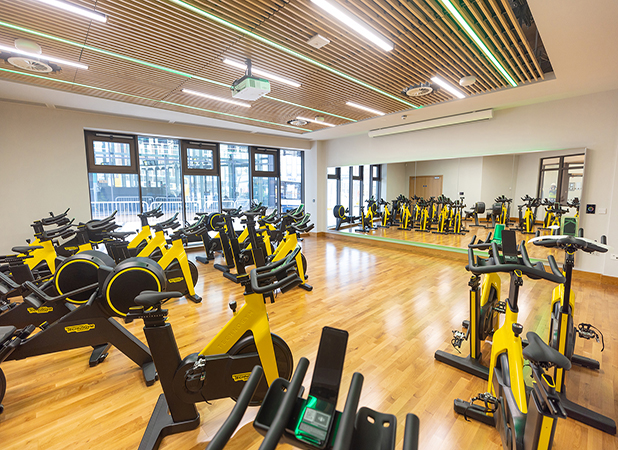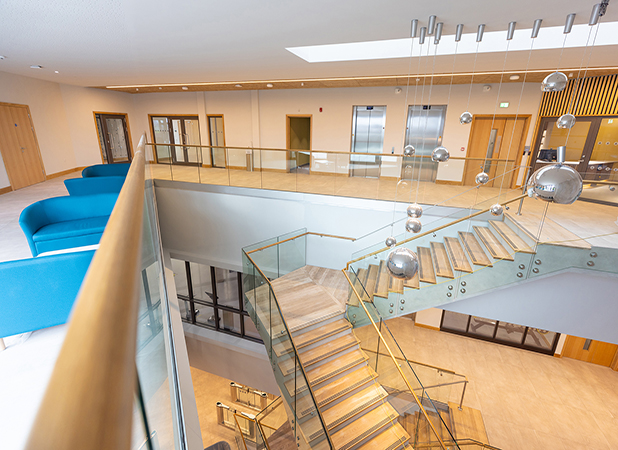 The building has been modelled to withstand predicted changes in climate conditions up to 2080, it will save up to 70% on energy and carbon compared to a building regulations compliant scheme.  The selection of materials and design of the building mean that its half a million annual visitors enjoy improved air and water quality, optimal air temperatures and natural lighting.
As well as the environmental benefits, the Kier team worked closely with Exeter Council to showcase the range of opportunities in the construction market, inspiring those wanting to join the industry by conducting 42 events for schools, colleges, construction organisations and community groups, they also delivered 925 hours of employment skills support including 34 T-level students over 45 weeks.